Linke Mediation
Linke Mediation, Inc. provides affordable, professional and experienced dispute resolution services, including mediation, to parties desiring to reach a voluntary and mutually acceptable settlement agreement.
The Parties have more control over the process, cost and outcome, saving time, money and stress.
Mediation offers the parties the opportunity to create a mutually acceptable settlement agreement, as opposed to a stranger, called a Judge, deciding your future. A Judge or Jury will never know as much as you do about your own situation.
More and more couples are going to mediators before going to attorneys. Divorce mediation stands out as one of the fastest growing areas for the use of mediation. Couples have the opportunity to create their own agreement. Sensitive issues such as, parental sharing, child support, division of assets, debts, and alimony, can be solved by the parties who are ultimately affected by the decisions reached. Couples will also see the benefits of greater financial savings, faster resolution and avoidance of the emotional stress associated with a 'court battle.'
At Linke Mediation, Inc. your mediation can be scheduled within days of the initial telephone consultation. Mediation fees and costs are a fraction of attorney fees and court costs and the process is informal, relaxed and less adversarial as compared to litigation and trial.
---
About Mediator
Noël L. Miner
President/Mediator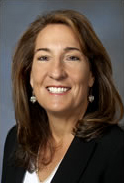 Ms. Miner is President of Linke Mediation, Inc., and is certified by the Florida Supreme Court as a Circuit, County & Family Court Mediator and Qualified Arbitrator. She earned her Master of Science degree in Dispute Resolution from Nova Southeastern University in Fort Lauderdale, Florida, and has enjoyed a twenty-year career as a legal professional involved with conflict management since 1991.