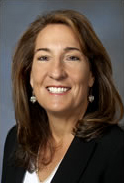 Ms. Miner is President of Linke Mediation, Inc., and is certified by the Florida Supreme Court as a Circuit, County & Family Court Mediator and Qualified Arbitrator. Her Practice is primarily concentrated in the areas of divorce, employment, workplace, EEO, ADA, insurance, mortgage foreclosure and business disputes. She earned her Master of Science degree in Dispute Resolution from Nova Southeastern University, Fort Lauderdale, Florida. Ms. Miner has enjoyed a twenty-year career as a legal professional has been involved with conflict management since 1991.
Qualifications
Florida Supreme Court Circuit, County & Family Certified Mediator
Florida Supreme Court Qualified Arbitrator
United States Department of Justice, Key Bridge Foundation. ADA, Mediator
United States Equal Employment Opportunity Commission, Mediator
United States Postal Service, Mediator
Federal Emergency Management Agency (FEMA), Dispute Resolution Advisor
Federal Deposit Insurance Corp. (FDIC), Workplace Disputes Program Mediator
Social Security Administration, EEO, Mediator
State of Florida, Department of Insurance, Mediator
State of Florida, Department of Business & Professional Regulation, Division of Land Sales, Condominiums & Mobile Homes, Bureau of Condominiums, Mediator
American Arbitration Association (AAA) Mediator
Residential Mortgage Foreclosure Certified Mediator
The Florida Bar Grievance Mediation Program, Mediator
Florida Supreme Court, Dispute Resolution Center, Assistant Trainer, Circuit & Family
Florida Supreme Court, Dispute Resolution Center, Mediator Ethics Advisory Committee, Investigator
Adjunct Professor, Palm Beach State College, Dispute Resolution/Mediation
Florida Academy of Professional Mediators, Diplomate, Director, Past Treasurer & Secretary
Association for Conflict Resolution, Member
Licensed Private Investigator, Florida & New Hampshire
Special Achievements
FEMA Reservist Special Acts Award 2019 & 2018
Lester Schoene Service Award 2018, FEMA, Alternative Dispute Resolution Division
FEMA Reservist Special Acts Award 2018
President's Award 2014, Florida Academy of Professional Mediators, Inc.
Excellence Award 2013, Department of Homeland Security, Office of General Counsel
FEMA, Office of Chief Counsel, Award of Appreciation, ADR Cadre 2010, 2012, & 2013
Distinguished Alumni Achievement Award 2009, Nova Southeastern University Graduate
School of Humanities and Social Sciences, Dispute Resolution
---
FLORIDA SUPREME COURT CERTIFIED
At Linke Mediation, Noël Miner offers confidential mediation and arbitration to individuals and businesses throughout St. Lucie County, Martin County, Palm Beach County, and Broward County, Florida including West Palm Beach, Jupiter, Stuart, Port St. Lucie, Boca Raton, Wellington, and Ft. Lauderdale. Noël Miner is a Florida Supreme Court certified Circuit, County & Family mediator who has been providing mediation (or conflict resolution) services to parties since 1995.